adidas x Allbirds
For the next evolution of our collaboration with adidas, we created the Adizero x Allbirds 2.94 kg CO2e — an ultralight running shoe with our lowest carbon footprint to date.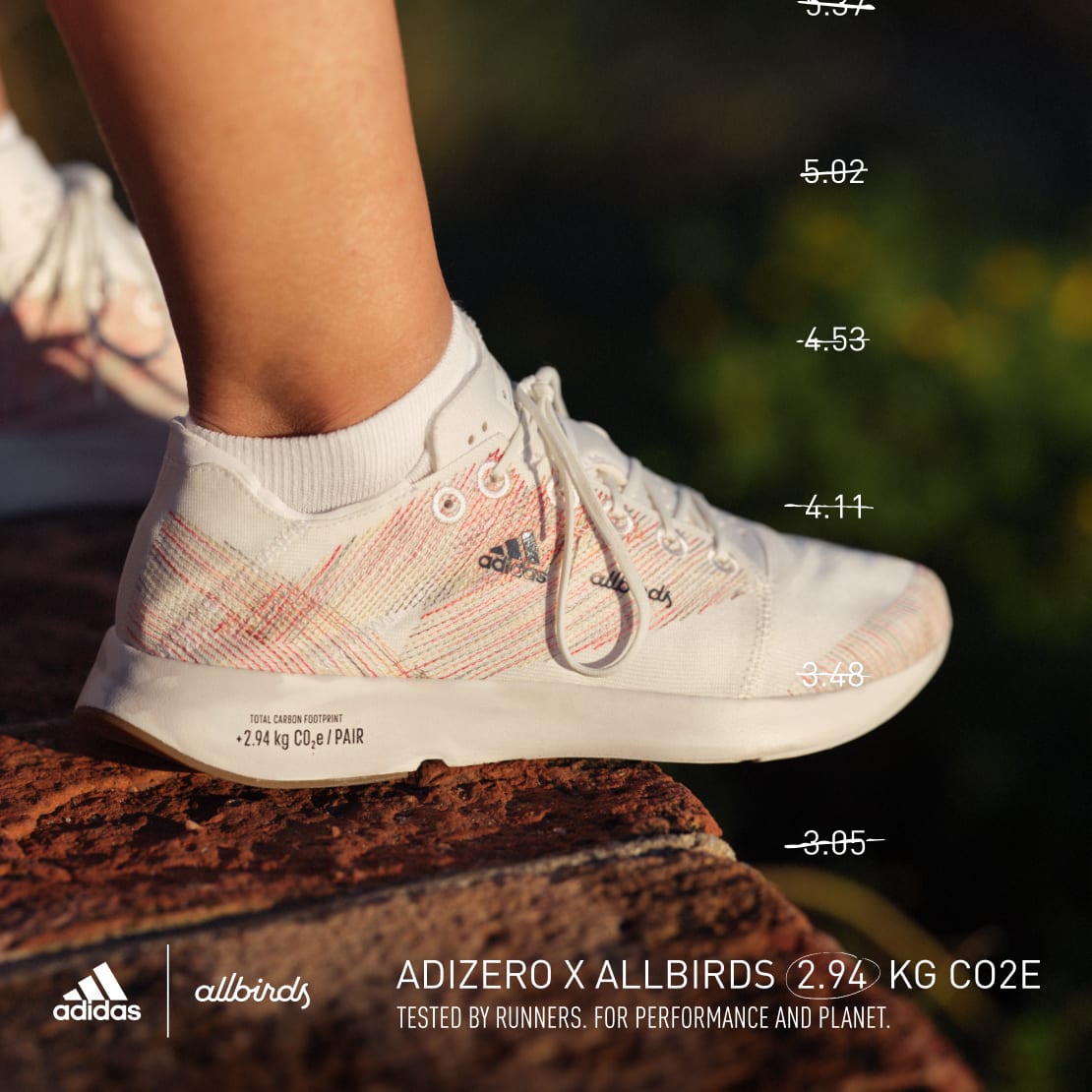 The Numbers Don't Lie
Which is why we put them right where you can see them, on the outsole of every pair. Putting a product's footprint front and center will begin to force us to consider how the things we make (and buy) impact the planet. To hold ourselves, and each other, accountable.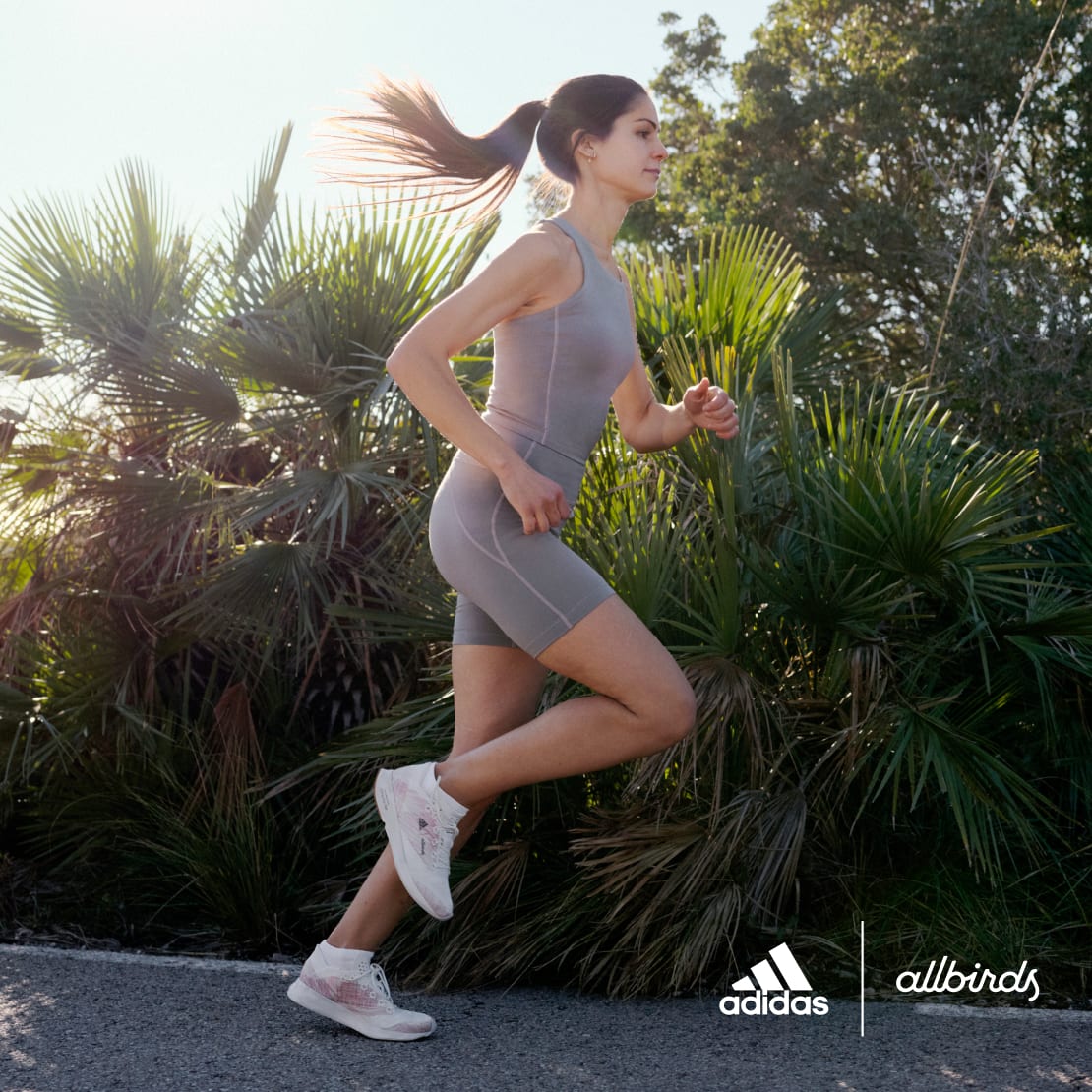 Treading Lighter, Together
Adizero x Allbirds 2.94 kg CO2e showed what's possible when competitors work together as collaborators. We reduced, refined, and rethought every component from materials to manufacturing — minimising emissions at every step without compromising function, performance, or style.