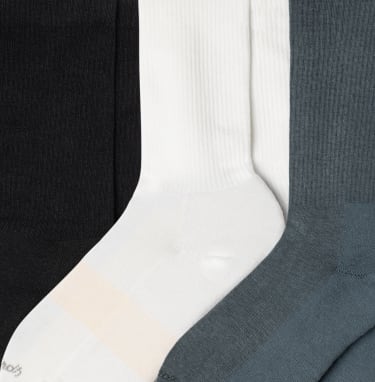 NATURAL MATERIALS
Nature-Made And Nature Friendly
We use natural materials that are comfy for your feet and the planet. Organic cotton and eucalyptus fibre use less water and reduce the need for fertilisers, which helps lower our overall impact on the earth. Not bad for socks, eh?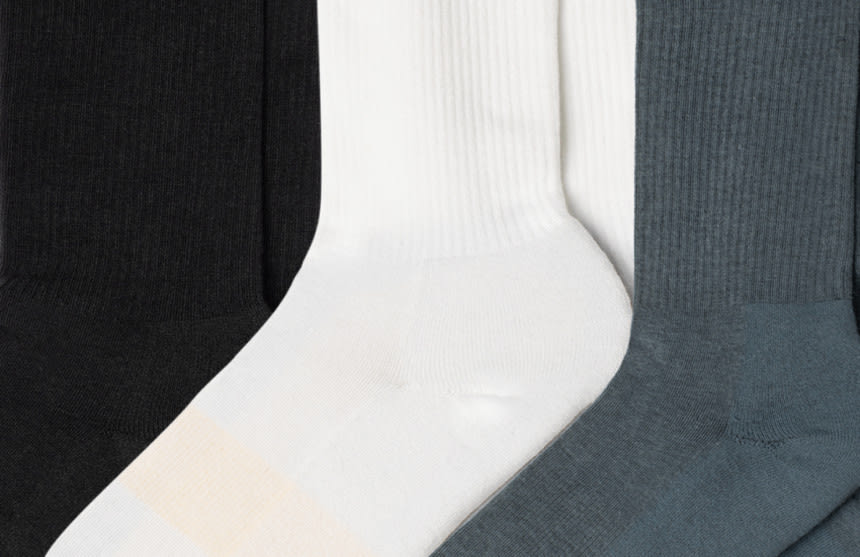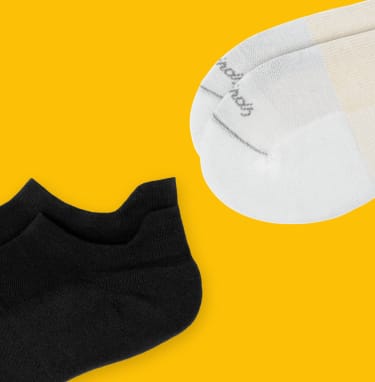 REINFORCED WEAR POINTS
Good For The Extra Mile
Designed to be super durable by reinforcing known wear points (hello, sole) with recycled nylon, and adding extra cushion to the heel and toe. These are socks with some stamina.