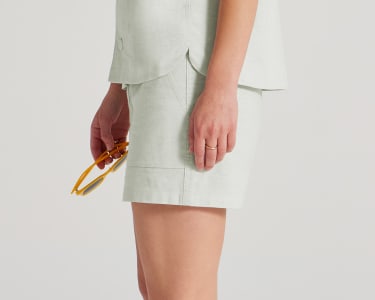 THE FABRIC
Hemp + Tree
We wanted a sustainable fabric, summer-ready fabric that wouldn't leave you sweating. The answer? Combining earth-friendly hemp with our breezy Tree fibre blend (TENCEL™ Lyocell) to create a light, slightly-drapey material that only gets softer with wear.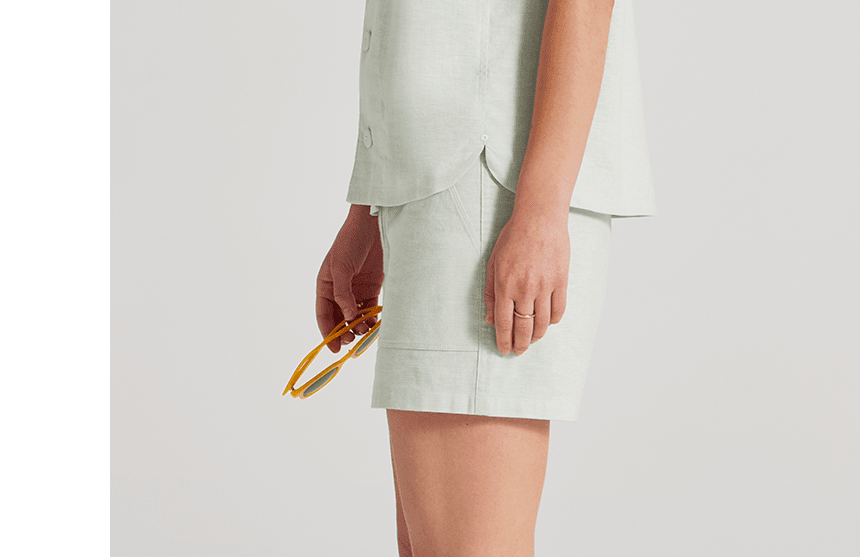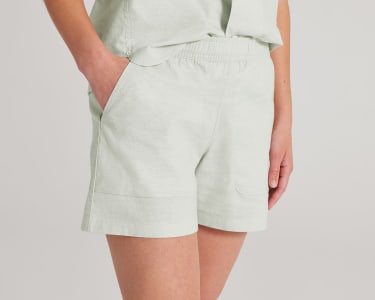 THE FIT + FEEL
Wear-All-Day Comfort
Get out there, to anywhere (drinks, the beach, drinks after the beach…) thanks to a comfy, pull-on waist mixed with a slightly polished fit and fabric. Bonus? It pairs perfectly with our Camp Shirt for a one-and-done outfit you don't have to waste time thinking about.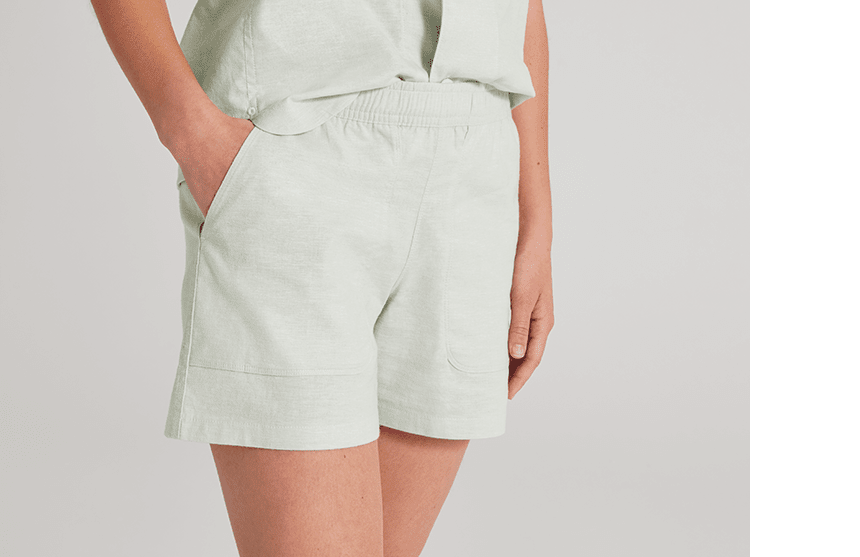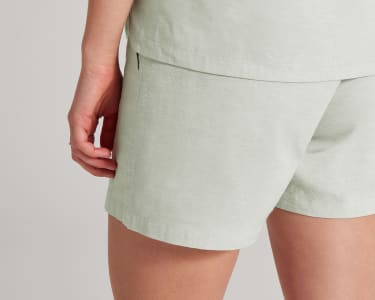 WHY HEMP?
Minimal Environmental Impact. Major Style Potential.
So, why choose hemp over, say cotton? It's nature's super fabric — using less pesticides, fertiliser and water then most other crops. Add in the fact that it's also naturally sweat-wicking, breathable, and antimicrobial and it was the er, natural winner.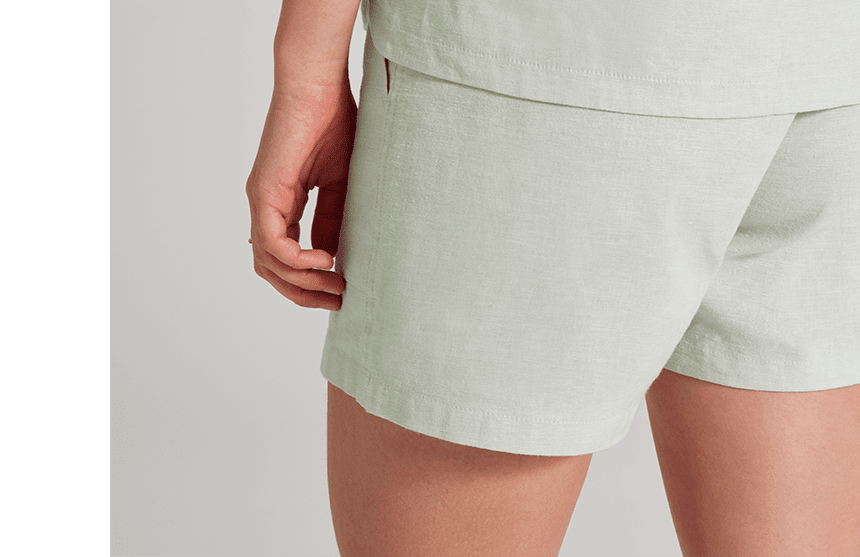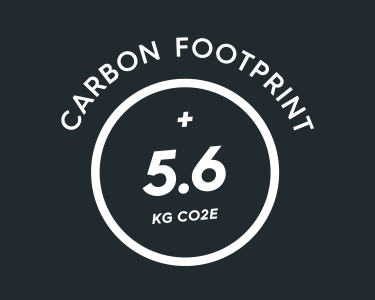 Tread Lighter
Our Camp Short is carbon neutral thanks to sustainable practices, like using natural materials and buying offsets. But before we balance the emissions, its footprint starts at 5.6 kg CO2e. Think of this measurement like a nutrition label for your closet.